Faith Baptist Church is a local, fundamental, independent Baptist body of believers dedicated to loving, honoring, and serving the Lord Jesus Christ.
The Faith Baptist Church family grows in its love for God by building personal relationships with Him. Our teaching ministry provides sound doctrinal and practical instruction in God's Word to help the believer build his relationship with God.
The Faith Baptist Church family not only grows in its love for God but honors God through holiness in worship and personal conduct. In services, believers sing to the Lord, share testimonies and prayer requests, and hear the preaching of the Word.
Service is an integral characteristic of Faith Baptist Church. We express our love for God through action—through service. Faith Baptist Church serves God through actions such as soul winning, ministering to children, and supporting missions.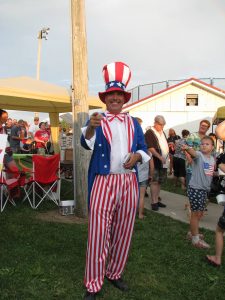 Our Pastor
Pastor Bill Dillon and his family have served Faith Baptist Church since 2007. Before coming to Holts Summit, Pastor Dillon served in bus ministries and children's ministries, graduated from Carolina University of Theology, and ministered at a home for troubled boys. He has a passion for reaching the lost and strengthening men to live consistent, Christ-honoring lives.
His wife Melodie graduated from Baptist Bible College and Tennessee Temple University before serving in Christian education for many years. She ministers to ladies through her ladies' Sunday school class, and she consistently reaches out to our children and teens.
The Dillons' two daughters, Carmen and Sarah, are graduates of Pensacola Christian College and remain active in the ministry of Faith Baptist Church.