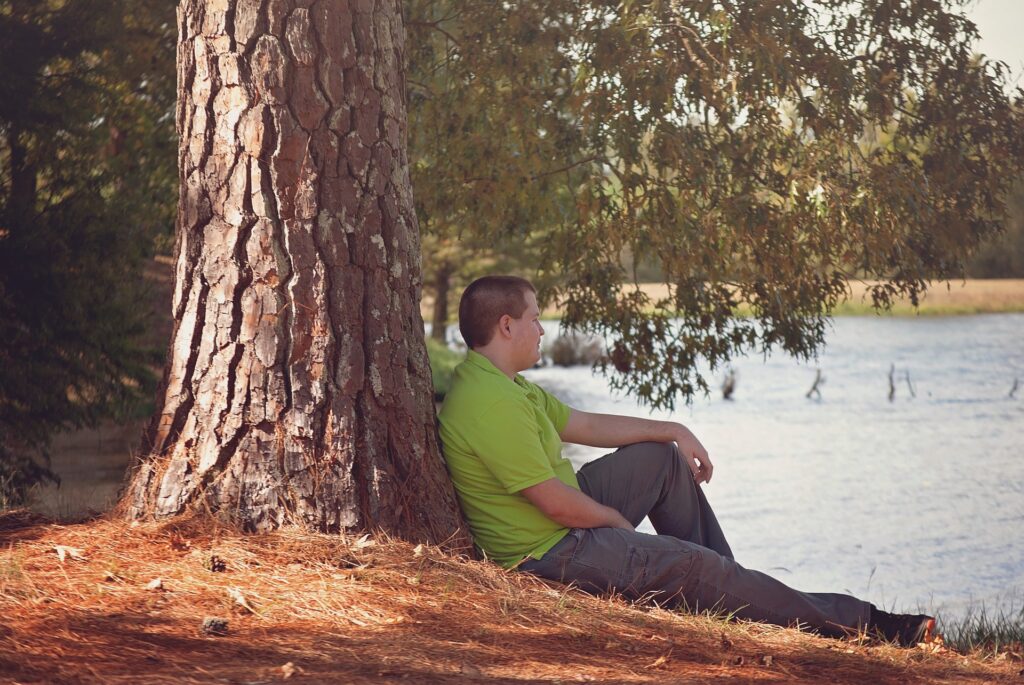 Job's life was chaos. In one day, all of his children died and all his wealth disappeared. True story! Then he got big painful boils all over his body that made him absolutely miserable.
When Job asked his friends why God would let this happen to a good guy like him, the accusations started flying: "Come on, Job, don't tell us that you're a good guy!" "Yeah, Job, obviously God is punishing you. You must've done something really bad."
Some friends, right?
Job wanted to confront God about this disaster. He didn't get it! Nothing about this was fair. Job had loved God and always tried to do the right thing. And God finally spoke.
God Speaks
God said, "Hey Job, who made the dinosaurs? Do you know how big the earth is? Have you ever walked on the bottom of the deepest sea? Can you touch the stars? How many clouds are there?"
"Can you tame the fire-breathing sea monster that I created?"
Now, God was not trying to make light of Job's situation, and He was not showing off. He was showing Job who He was.
And do you know how Job reacted? Job looked at God's creation, saw how intricately designed and marvelous it was, and he knew that he could trust God even when he did not understand his circumstances.
Knowing God Brings Faith
You see, Job's faith was rooted in knowing God Himself—His love, mercy, power, and wisdom.
You can have that kind of faith—a faith that brings hope and purpose. Get to know your Creator. He tells you all about Himself in His book—the Bible. Ask Him to show you what He showed Job. You will find a God you can trust in the middle of chaos.
Tip: Use an app such as Tecarta Bible—It has great sound effects!—and learn the reason for the chaos in Job chapter 1.
A "Word" to Ponder: "I would seek unto God, and unto God would I commit my cause: which doeth great things and unsearchable; marvellous things without number." –Job 5:9–10
About the Author
Carmen is a youth leader at Faith Baptist Church. She loves serving the Lord while hanging out with her family and church family. She would love to talk with anyone–young or old–who wants to know more about her Creator and Redeemer. You can email her at faithbaptistchurchholtssummit@gmail.com.
Originally published in the Holts Summit Community Newsletter.